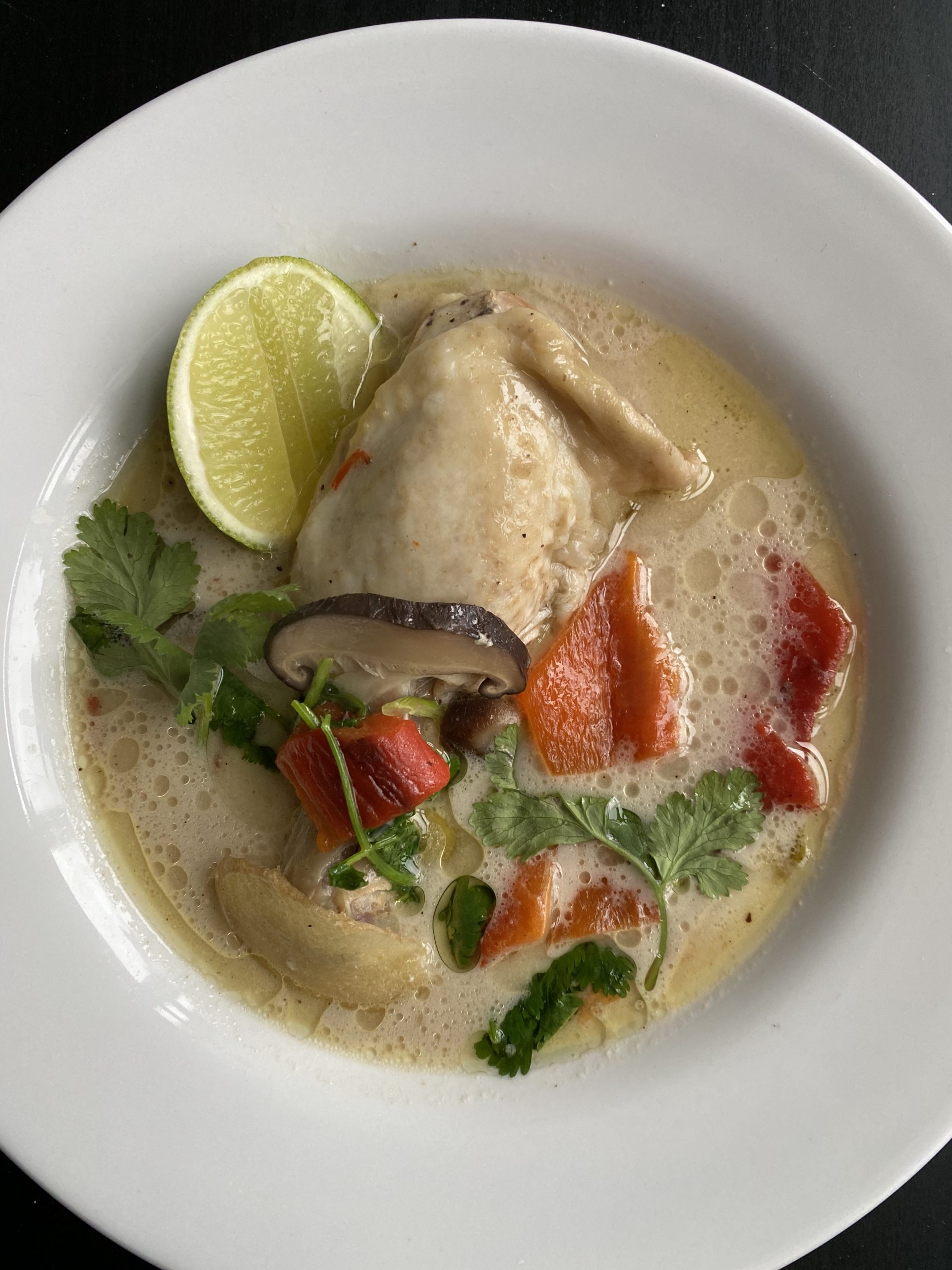 Tom Kha Kai is a delicious chicken soup from northeast Thailand, a region called Isan. The soup is nourishing and flavorful.

Tom Kha Kai takes a little effort to make and keeps my budget lean. The main flavors of Tom Kah Kai come from the lime zest and juice, ginger, garlic, cilantro, and coconut milk.

Tom Kha Kai could be made with water or any kind of stock. I often keep Knorr Chicken Bouillon in my pantry for making stews. Knorr chicken bouillons make a flavorful base and they keep my pantry lean without cans of chicken stock taking up space.

Prep Time: 15 minutes
Total Time: 45~50 minutes, including inactive time
Portions: 4

Ingredients:
2 chicken drumsticks and thighs, either skin-on or off, $3.50
4 Tablespoons fish sauce, $0.04
2 cups chicken stock (could use any stock or water), $1.00
* I use 1 cube of Knorr chicken bouillon for every 2 cups of water to make instant chicken stock
1 knub of ginger, about 1-inch size, sliced thin, $0.50
4 cloves garlic, sliced thin, $0.25
2 limes, zested and juiced, keep them separated, $1.00
6 button mushrooms, quartered or sliced thin, $1.00
1 teaspoon chili flakes, or use any types of dried chilies, $0.01
2 cups coconut milk, $3.50
1 red bell pepper, roasted and peeled, $0.45
1 + 1/2 teaspoons salt, $0.01
1 teaspoon black peppercorn, ground, $0.01
A few sprigs of cilantro, roughly chopped, $1.00
2 cup long grain rice, cooked according to the package's instructions, $2.00

Total: $14.27

Cooking Instructions:
1) Place chicken, fish sauce, chicken stock, ginger, garlic, lime zest, mushrooms, and chili flakes in a pot (size of 6 to 8-quart) and bring it to a boil.
2) Turn the heat down to simmer and cook for approximately 30 to 40 minutes with a lid on. Baste chicken with the stock every 10 minutes to keep the meat juicy.
3) The chicken is done when it is tender and almost-falling-off the bones. Add coconut milk, roasted peppers, salt, black peppercorn, and cilantro, and simmer for another 5 minutes. Serve hot with rice and a lime wedge!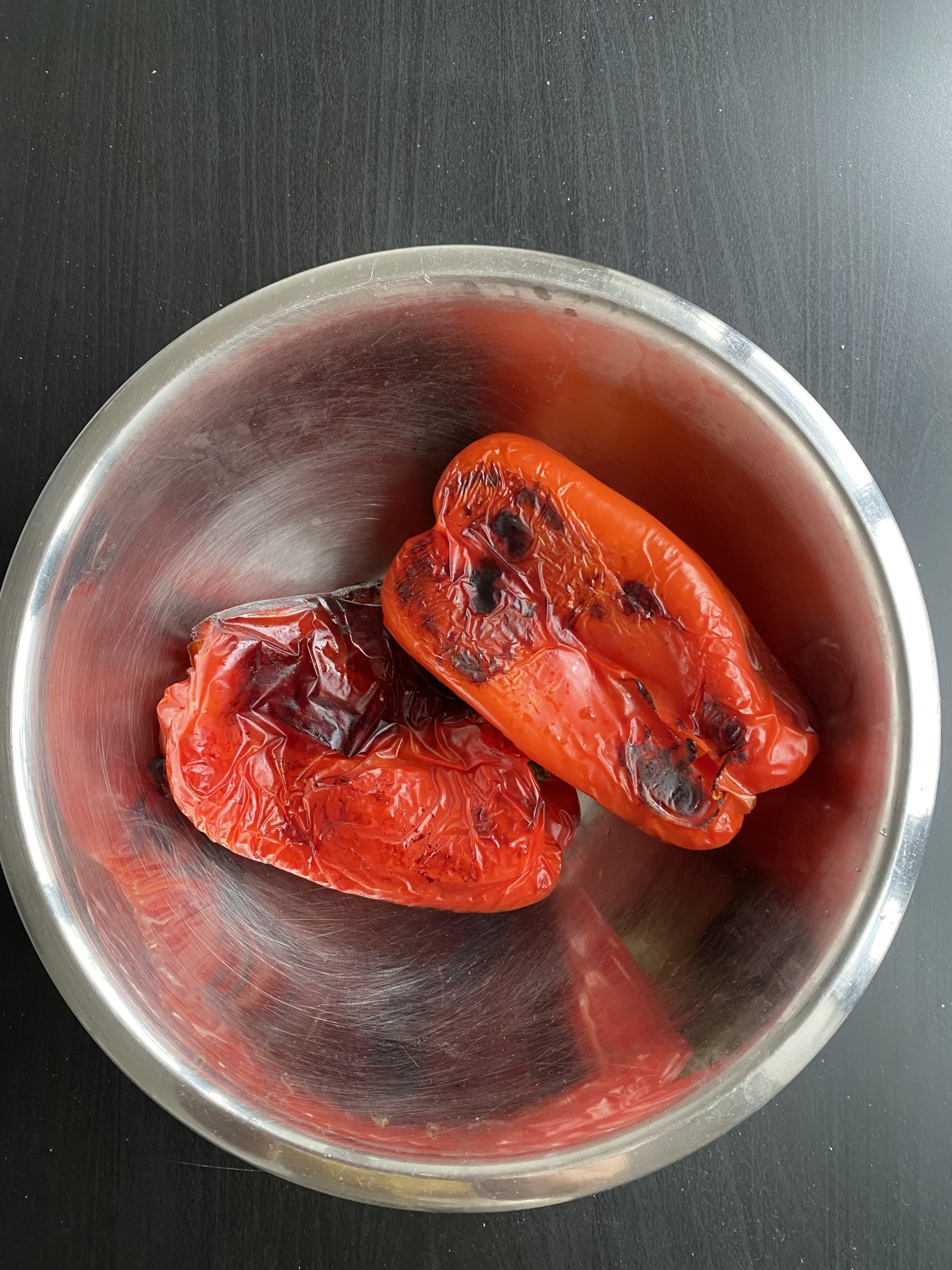 Notes: you may have to spend a little more if you don't have some of the ingredients listed above – fish sauce, black pepper, chili flakes, Knorr Chicken Bouillon, and rice. But your investment is worth it!