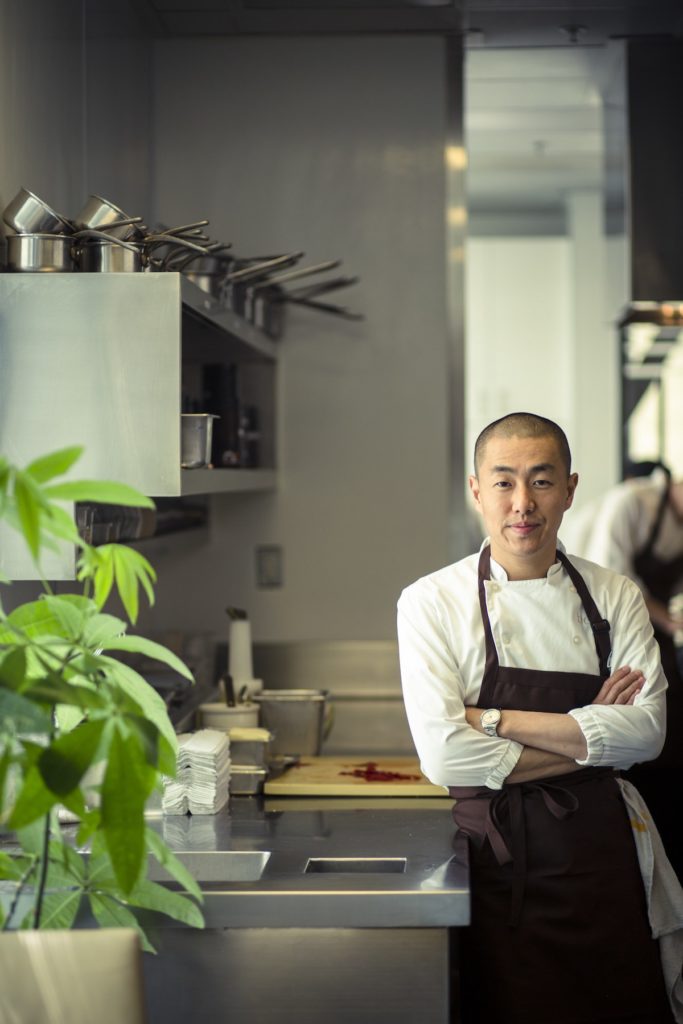 David Chang interviewed Corey Lee, chef at Benu, in one of the latest podcast episodes. Corey recently debuted his much-anticipated Korean restaurant with take-out concept only. David and Corey talked about the meaning of the job as a chef, David Chang's new memoir, Eat a Peach, and the future of the restaurant world.
The podcast started with a discussion on artistry and craftsmanship. In order to hone in on artistry and craftsmanship in cooking, chefs go through years of training. Artistry and craftsmanship existed in two extremities in David's perspective when he was a young cook; chefs are craftsmen who perform with consistency. Nevertheless, David's bridged the two concepts through learning different cultures and foods, in which he sees cooking and feeding others could be done artfully with a chef's own interpretation.
With the rise of celebrity chefs and the culinary profession, Chef Corey associates the boom in the restaurant industry as a bubble to burst imminently; restaurants have been opening at an exponential rate without much of thought in its economics; too many people are opening restaurants, which drives up the demand for quality cooks, yet the supply is not enough to support the industry as a whole, due to the constant struggles to give fair wages and benefits.
The expansion of culinary industry brings a new set of rules to the professionals. David and Corey debate on the "rule 17" written at the end of Chef David's memoir, in a chapter called "33 rules for becoming a chef". "Rule 17" is, don't edit it in your head, which is his enouragement for chefs to stay curious and hands-on; results are shown from experiments and not hypothesis.
Last but not least, the conversation turns its attention to changes in our industry "post-pandemic". David, Corey, and Chris (another guest on the podcast) discuss whether a "brigade system", which was developed by Escoffier. still has its place in the future. There is no clear answer to its potential demise or permanence. The Brigade system's worked because of its clear definition of hierarchy practiced in a highly stressful environment, yet, developed the controversy on its contribution to toxicity at workplace.
I highly recommend this thought-provoking, yet lighthearted, conversation on restaurants and chefs. The silver lining of the pandemic could be its power to open honest conversations on struggles and solutions. Chefs are courageous, resourceful, and perseverant. While COVID-19 has decimated the restaurant industry, I remain hopeful that what forced us out will get us back in with new attitude and perspective.