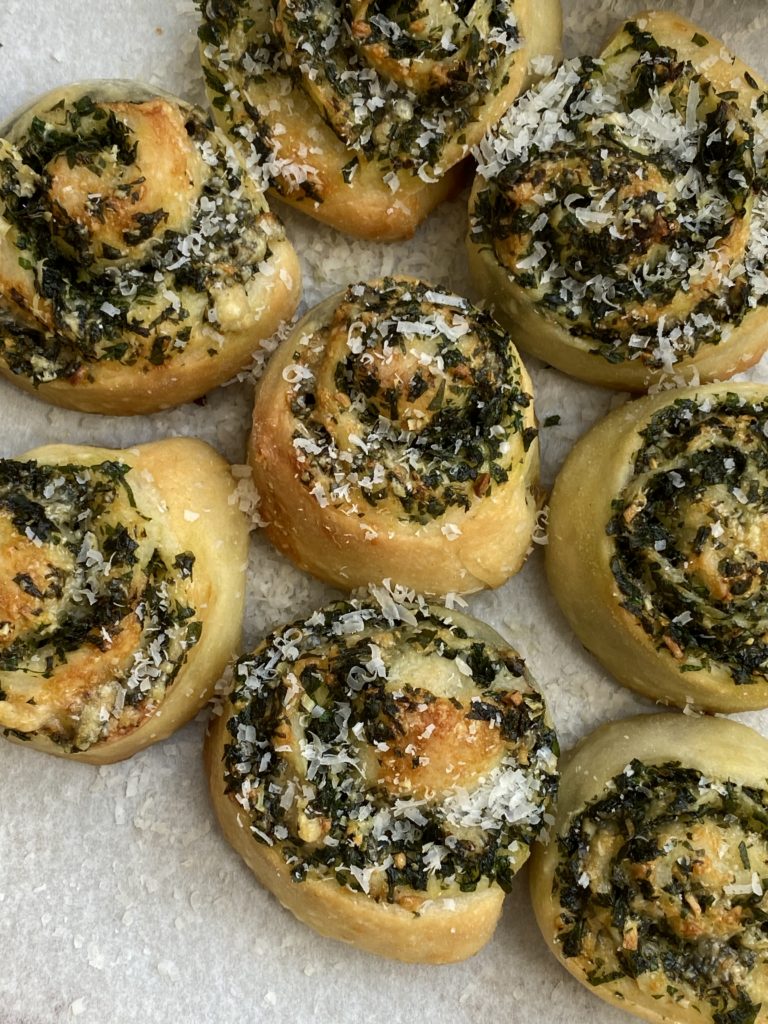 Garlic Twirl Dough
500 grams bread flour
325 grams water
3 grams yeast
37 grams EVOO
11 grams salt
Garlic Fillings
15 grams (or 1 and 1/2 tablespoons) chopped garlic
60 grams (or 1 cup) chopped parsley
30 grams (or 1 cup) grated Parmesan
60 grams (or 6 tablespoons) EVOO
Directions:

Heat 50-gram of water to 90F~95F (lukewarm temperature) and dissolve the yeast in it. Set it aside for 5 minutes. Meanwhile, mix flour with the salt (the dry goods) and the rest of the water with EVOO (the wet goods). Keep the wet-goods and dry-goods separately.
When the 5 minutes are up, add the yeast mixture and the wet-goods to the dry-goods in a mixing bowl. Mix the ingredients into a dough with a bare hand or a wooden spoon. The dough will be wet and sticky. Cover the dough with a plastic wrap and set it aside for 30 minutes.
After 30 minutes, stretch the dough from the sides and fold it over to the top. Do the stretch-n-fold step a few times and flip the dough over, with the folds facing down. The dough should be smooth at this point. Cover the dough with a plastic wrap and set it aside for 2 hours or until it doubles in size. 
Meanwhile, prepare the fillings. Mix chopped garlic, chopped parsley, and EVOO together. Keep the grated Parmesan separately.
Once the dough doubles in size, portion it into 9 oz. and then shape them into balls (the result is 3 pieces of 9 oz. and 1 piece of 3 oz.). You could refrigerate the dough overnight, which will enhance the flavor, or let the dough proof for another hour or so until it doubles in size.
If using a refrigerated dough, take the dough out of the fridge and let it come to a room temperature, above 68F. Roll the 9-oz. dough out to 1/8-inch thick rectangle, about 15-inch in length.

Add the garlic mixture first and spread it around evenly on the dough and leave 1/2-inch space from the sides. Add the grated Parmesan on the top.

Start from the longer side of the rectangle, roll up the dough into a big cigar. Cut the cigar into 1-inch segments. Flip the segments over to reveal the cross-section and then let them rest for another 30 minutes until it doubles in size. Meanwhile, pre-heat the oven to 425F.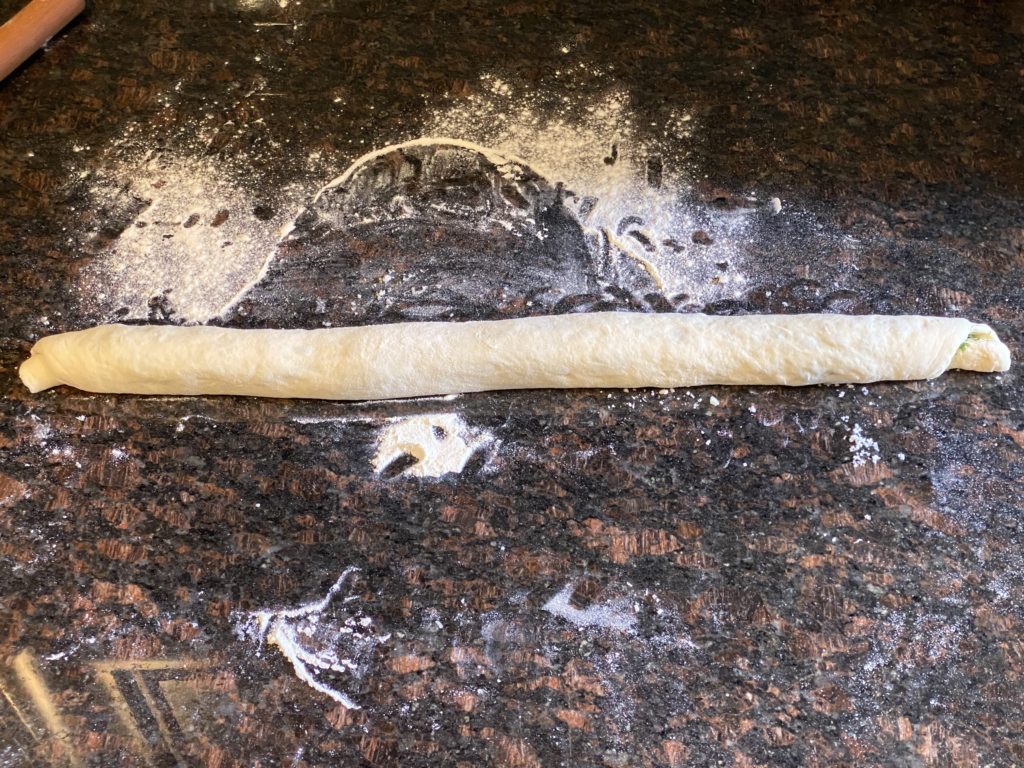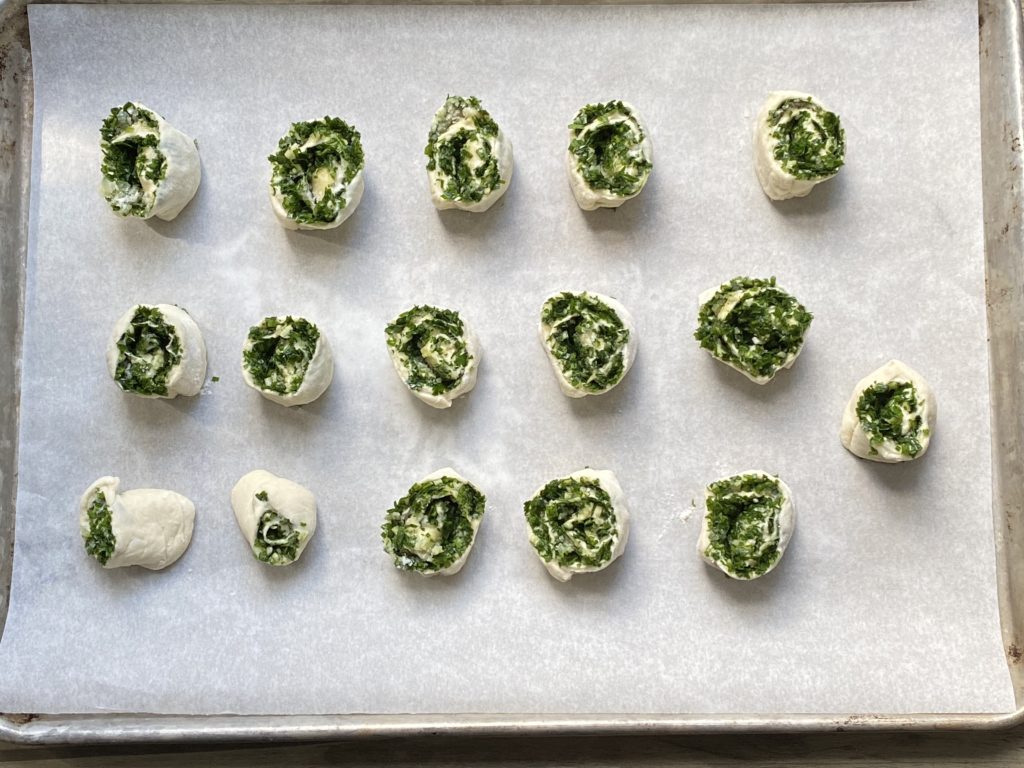 After 30 minutes of rest, drizzle extra EVOO on top of each garlic twirls and sprinkle a pinch of grated Parmesan on top. Bake in the oven for 15 minutes until golden brown.
Serve garlic wheels warms with marinara sauce.