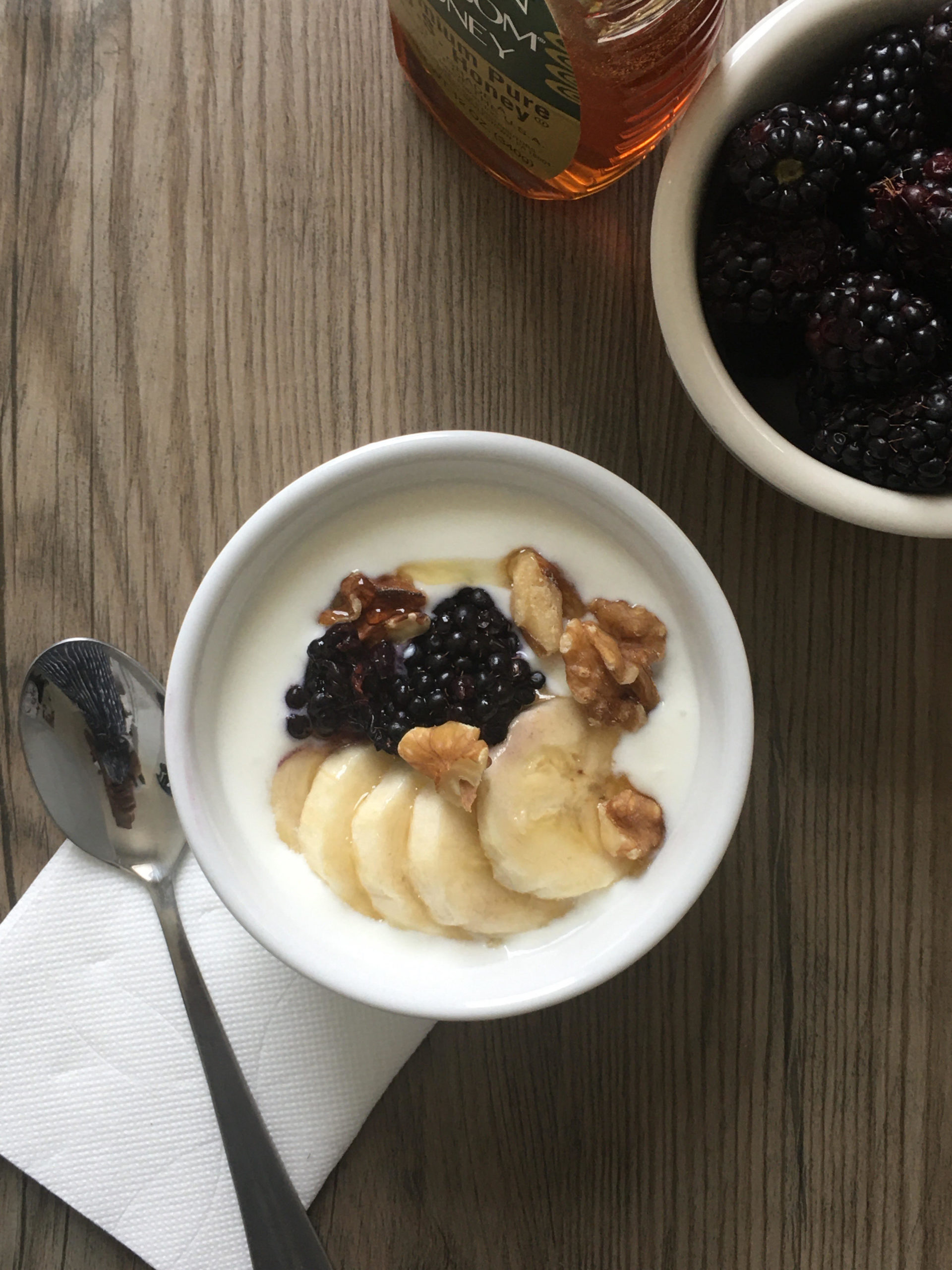 Making a delicious and healthy yogurt bowl has to be the least time consuming breakfast item. If you want to get fancy and make your own yogurt, please check out my easy homemade yogurt recipe!
For the latest New Lifestyle cooking series:
Breakfast Yogurt Bowl
Portion: 1 bowl
Prep Time: 5 Minutes
Total Time: 5 Minutes
Ingredients:
1 cup homemade yogurt, or store-bought
1/4 cup sliced banana
1/4 cup whole blackberries
2 tablespoon crushed walnuts
1 tablespoon honey
Put yogurt in a bowl and place banana, blackberries, and crushed walnuts on top. Finish with drizzles of honey.
Here are some of my favorite ways to eat yogurt in the morning:
sliced strawberries with granola and honey

toasted pistachios with blueberries and ground flaxseeds

Grapefruit with honey and craisins

Toasted almonds with bananas and blueberries

Granola with maple syrup

Chocolate chips with banana and pecans