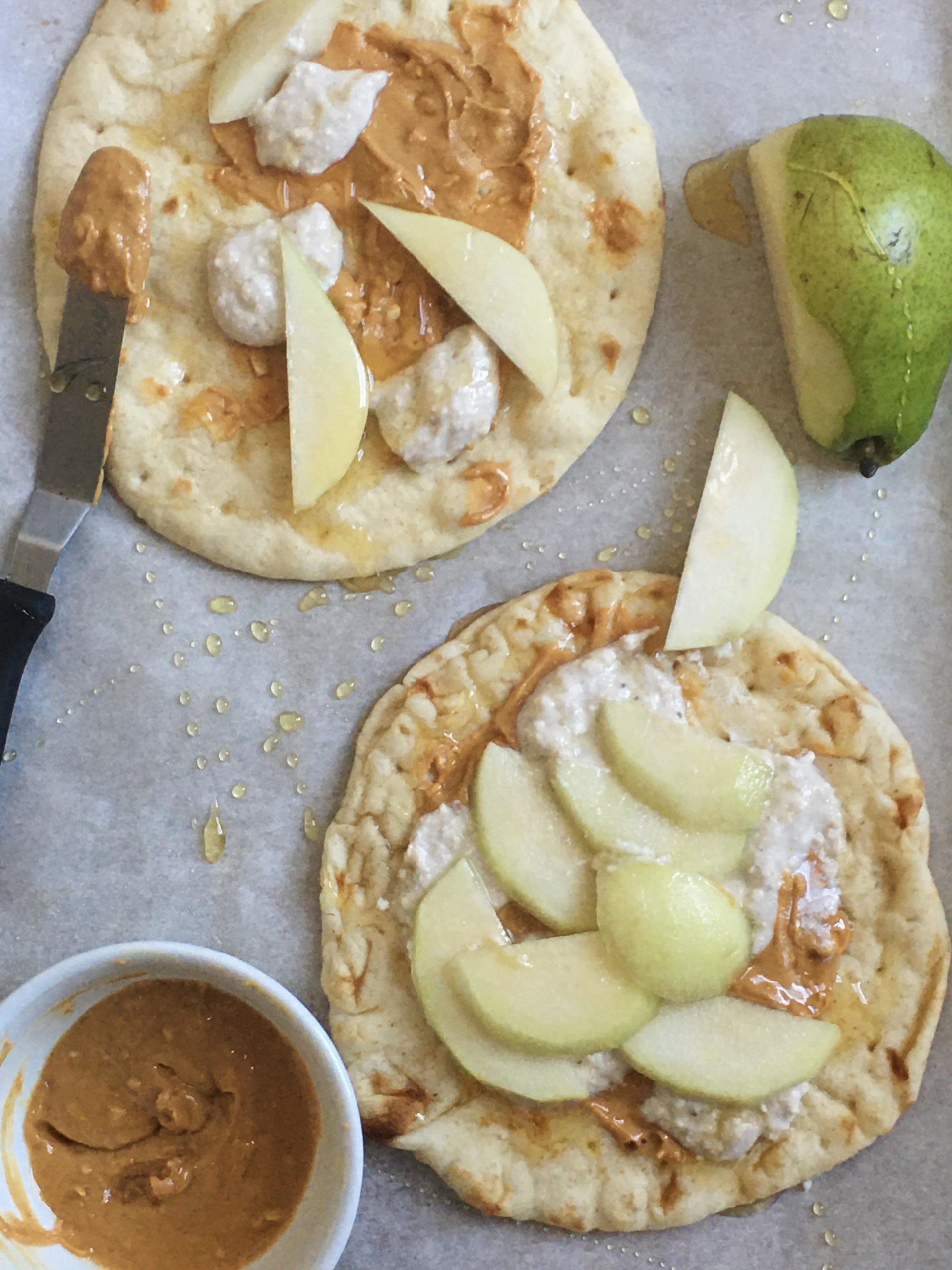 This is a delicious, quick, and healthy breakfast all around. This dish offers many other different possibilities; apples and banana are great for complementing peanut butter and honey ricotta. Take out peanut butter and add some smashed up summer berries makes this breakfast even more attractive. The sky is the limit, as long as the flatbread is nicely toasted.
For the latest New Lifestyle Cooking Series:
Flatbread with Honey Ricotta, Peanut Butter, and Pear
Serves: makes 2 flatbread
Prep Time: 5 Minutes
Total Time: 5 Minutes
Ingredients:
2 pieces flatbread, toasted
1/4 cup ricotta cheese
1/2 cup banana pudding (please click on the link)
2 tablespoons honey
1/4 cup peanut butter
1 pear, sliced to 1/8-inch thick
Toast flatbread until nice and warm and little crispy
Meanwhile, mix ricotta cheese, banana pudding, and honey
Once the flatbread is ready, smear peanut butter over them, put dollops of honey ricotta on the peanut butter. Spread sliced pears around the flatbread. Drizzle the top with more honey if desired.