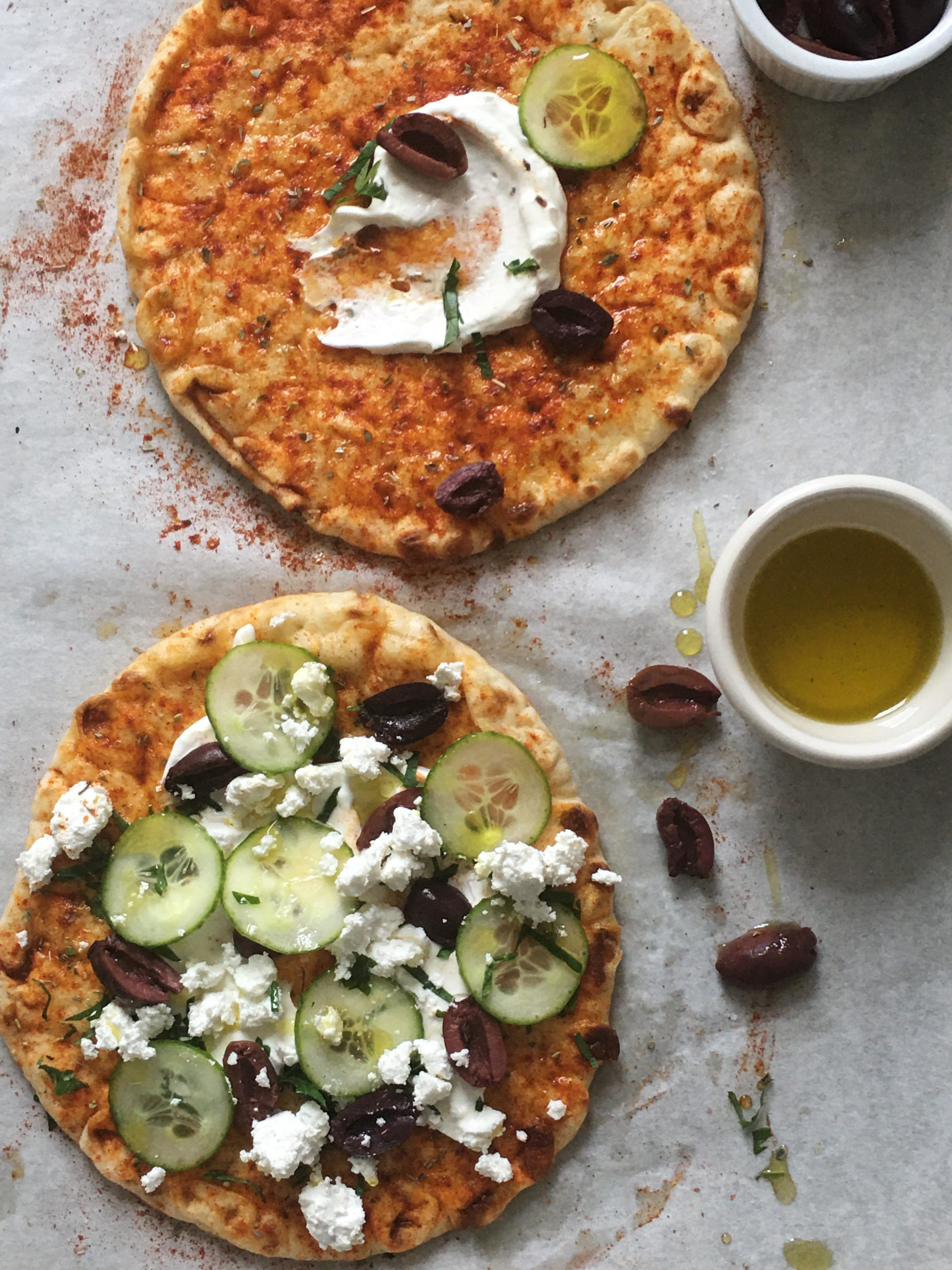 One of my chefs used to make me his version of this sandwich by turning it into a wrap – the flavors were brilliant; salty, tangy, earthy. This open-face sandwich is an easy and quick fix for a weekday lunch. You could also just put everything inside of a pita bread and eat it like a proper sandwich.
For the latest New Lifestyle:
Open Face Flatbread with Yogurt, Olives, and Feta Cheese
Serves: 2
Prep Time: 10 Minutes
Total Time: 20 Minutes
Ingredients:
2 pieces flatbread
2 tablespoons  EVOO
1/2 teaspoons paprika
1/2 teaspoons dried oregano
1/3 cup Greek Yogurt
1/3 cup halved Kalamata olive
2 teaspoons chopped parsley
1/4 cup sliced cucumbers, thinly
1/4 cup crumbled Feta Cheese
EVOO, for finishing
Brush the flatbread with EVOO and sprinkle on paprika and dried oregano. Put the flatbread in the cold oven and set the temperature at 275F. Once the oven reaches the temp, flatbread will be nicely toasted and still soft.
Smear each piece of flatbread with yogurt. Split up the Kalamata olives, chopped parsley, sliced cucumbers, and crumbled feta cheese equally between the flatbreads. Drizzle of a little more olive oil on top to finish.
The best way to eat it is to fold it up like a taco. Bon Appétit!