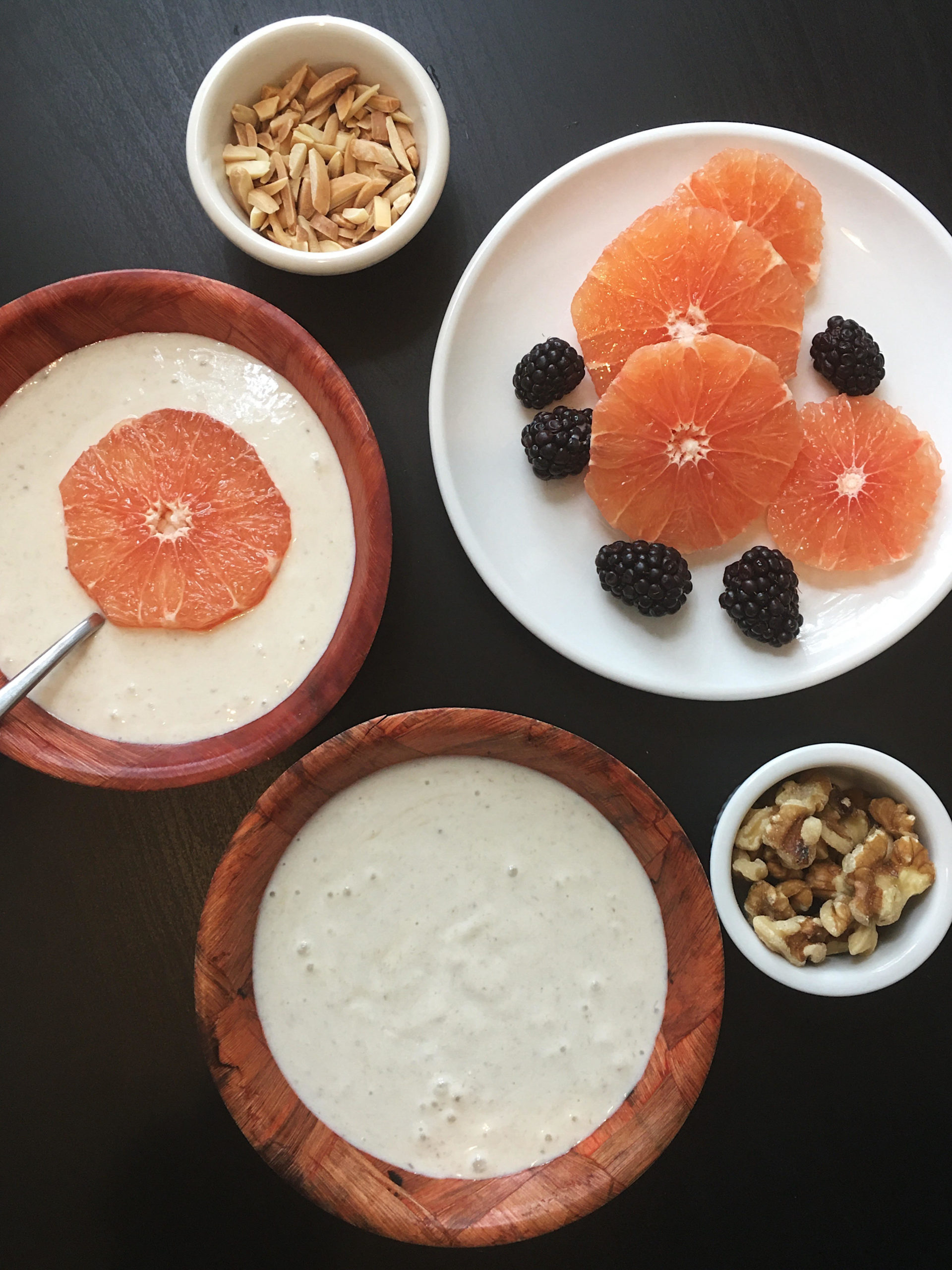 Blending ripe bananas with yogurt is a quick way to make a delicious and healthy pudding. Add a splash of vanilla extract and a few drizzles of honey, this is a guilt-free breakfast! Top off the pudding with fresh fruits and the morning is off to a great start!
For the latest New Lifestyle Cooking Series:
Banana Pudding with Grapefruit
Serves: 2
Prep time: 5 Minutes
Total Time: 5 Minutes
Ingredients:
200g/2 bananas
1 + 1/2 cup/200g Greek yogurt
2 tablespoons honey
1 teaspoon vanilla extract
1 grapefruit, sliced into 1/2-inch thick wheels
Blend everything together in a food processor or a blender until smooth. Top off the pudding with grapefruit, or your choice of fruits and nuts. 
Suggested toppings are:
Toasted pecans and dried apricot

Pistachios and fresh figs

Blackberries and granola

Blueberries, ground flaxseeds, and toasted coconut flakes

Strawberries, grapes, and walnuts