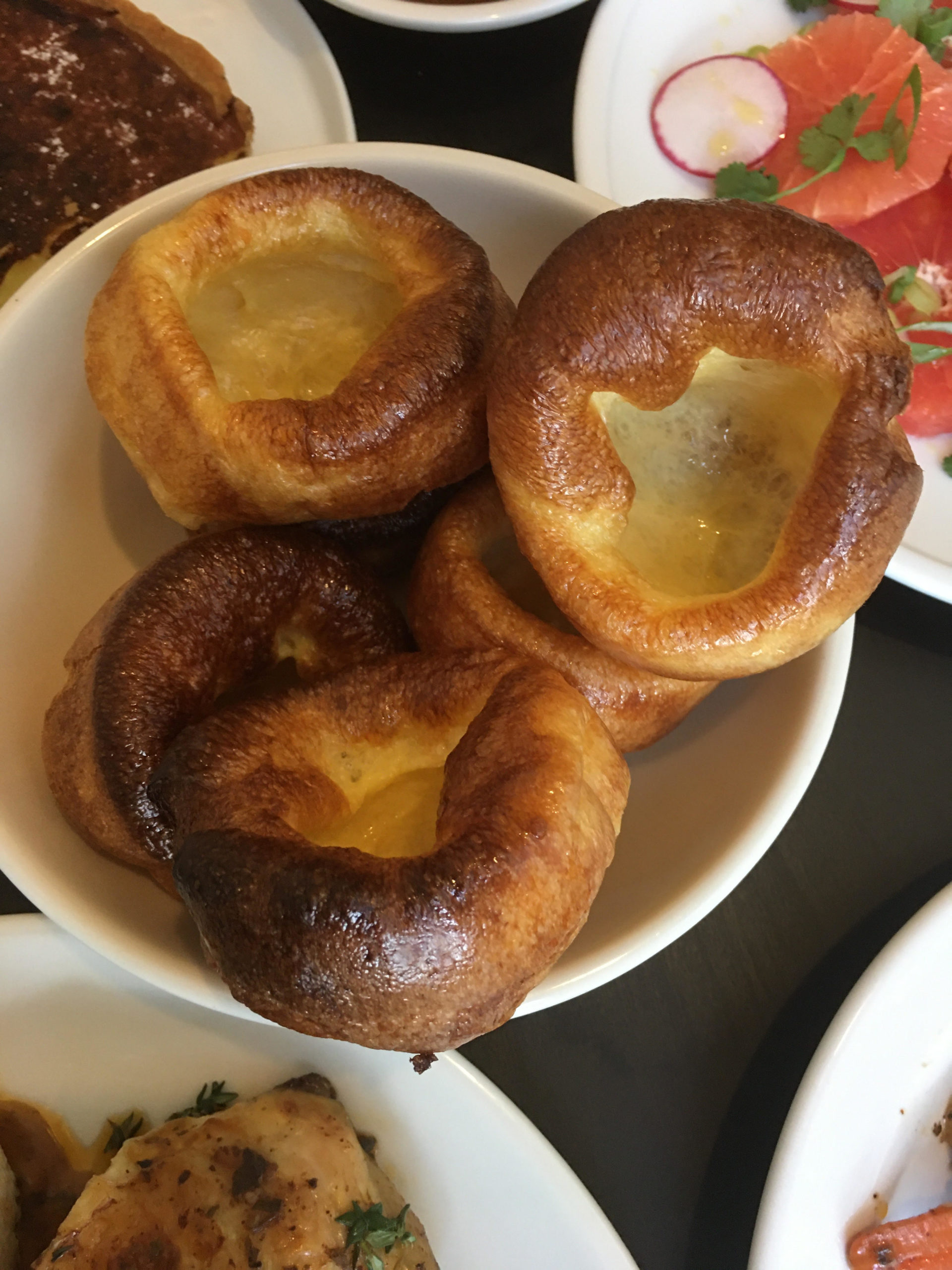 Yorkshire pudding is the best to complement a roast dinner. Put some delicious chicken and veggies inside of the pudding, it's a mouthful of ecstasy. Yorkshire pudding is also great for mopping up the sauce at the bottom of the plate…amazing ending to a beautiful roast dinner!
For Mother's Day, 2020
Yorkshire Pudding
Serves: 4 portions

Prep Time: 5 Minutes
Total Time: 35 Minutes
Ingredients:
1 cup eggs (3 jumbo size, 4 large size)
1 cup milk
1 cup AP flour
Cooking oil
Whisk together eggs and milk first, and then add AP flour. Whisk until nice and smooth. Let batter rest at least 1 hour, preferably overnight.
Pre-heat oven at 500F 15 minutes before you want to bake Yorkshire pudding. Using a muffin tin, put 1 tablespoon of cooking oil in as many cups as you want to make the pudding. Put the muffin tin on another baking tray and slide them into the oven. Set timer for 15 minutes.
Once the timer is up, carefully take the muffin tin out and pour 2 tablespoons of batter into each muffin cups. Set timer for 13 minutes.
After time is up, carefully take the muffin tin out and lift the Yorkshire pudding out of the cups, and then invert them onto a sheet of paper towel to drain off excess oil. Yorkshire pudding should be nice and crispy on the outside and feels light to the touch.
Serve Yorkshire pudding with a roast dinner or have it with eggs for breakfast. Bon Appétit!