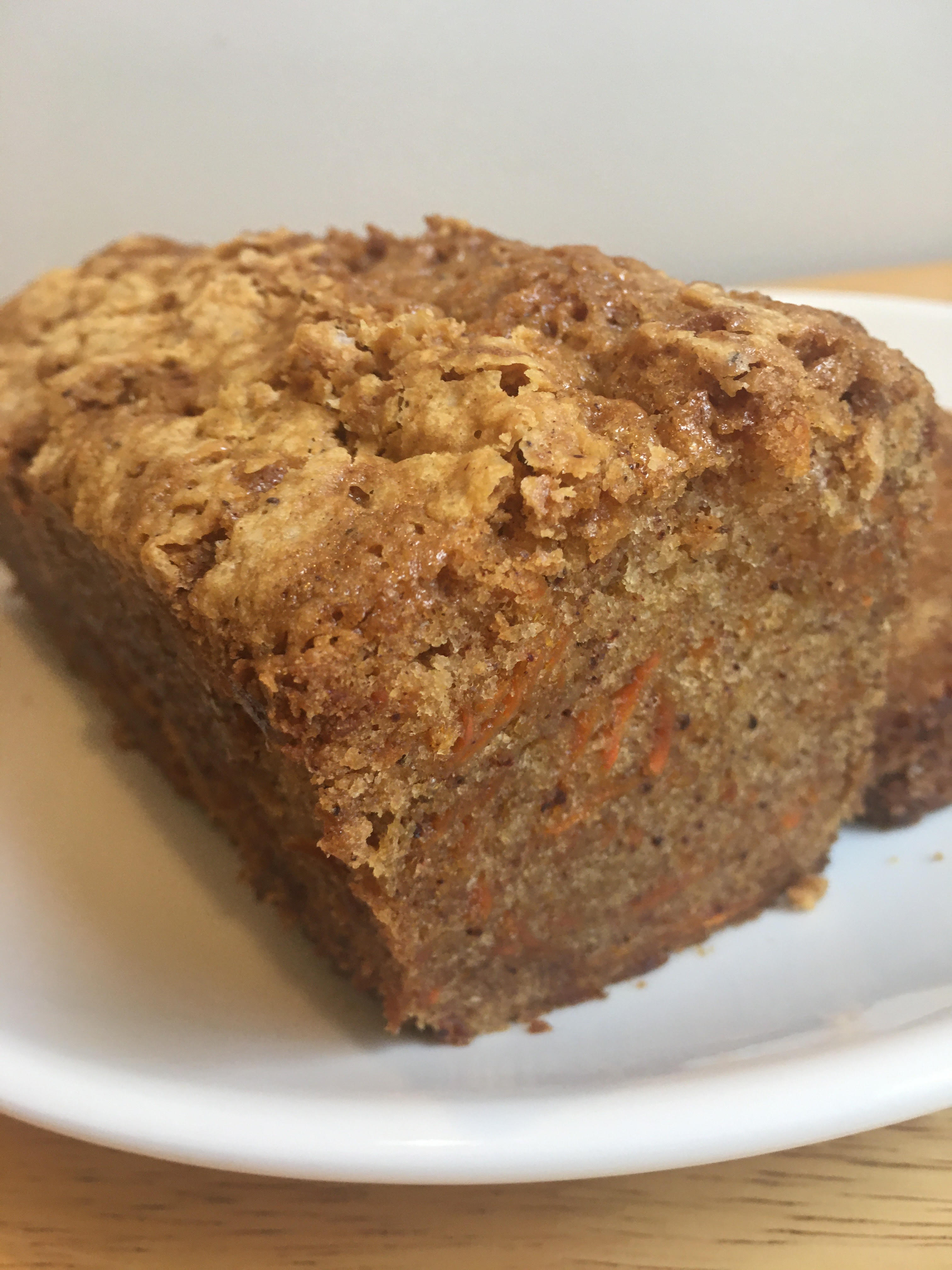 (Carrot Cake, by Reggie Soang)
Carrot cake is one of my favorite cakes because of the added sweetness and flavors from different spices. Though I can't compete with Duncan Hines or Betty Crocker, I think I could put up a decent fight with a gluten free version. Making a carrot cake is also a great project for parents and kids, and the kids might end up eating more vegetables by the end of it! I have also seen variation of carrot cakes with added nuts, please feel free to try it as they might add some nice texture to each bite!
For the latest COVID Home Cooking Series, I present you with:
Cinnamon Ginger Carrot Cake
Serves: 2 adults & 2 children
Total Prep time: 10 minutes
Total Bake Time: 1 Hour 5 minutes
Total Time: 1 Hour 15 Minutes
Ingredients:
280g (2 cup) Gluten Free Flour
4g (1 teaspoon) Baking Powder
5g (1 teaspoon) Baking Soda
3g (1 + 1/2 teaspoon) Cinnamon Powder
1g (1/2 teaspoon) Ground Ginger
5g (1 teaspoon) Salt
3 Eggs
215g (1 cup) Oil, Canola or Grapeseed
350g (1 + 3/4 Cup) Sugar
300g (about 3 cups) grated Carrots
6g ( 1 + 1/2 teaspoon) Vanilla Extract
Preheat oven to 350F
Mix the dried ingredients: gluten free flour, baking powder, baking soda, cinnamon powder, ground ginger, and salt
Using a stand mixer or electric mixer with whisk attachment, whisk eggs, sugar, and vanilla extract until pale and thick ribbons on medium high speed. Slowly stream in the oil and whisk to combine
Fold in the dry ingredients and follow by carrots
Grease a cake/loaf pan with pam spray or soften butter. Pour your cake batter in and bake for 1 hour and 5 minutes. Depending on the size and shape of your mold, you might have to split up this recipe in half, like I did.
Rest your cake in your pan for 10 minutes until cool enough to handle, tip the cake our and rest for 10 more minutes. Slice the cake as thick as you want. Bon Appétit!