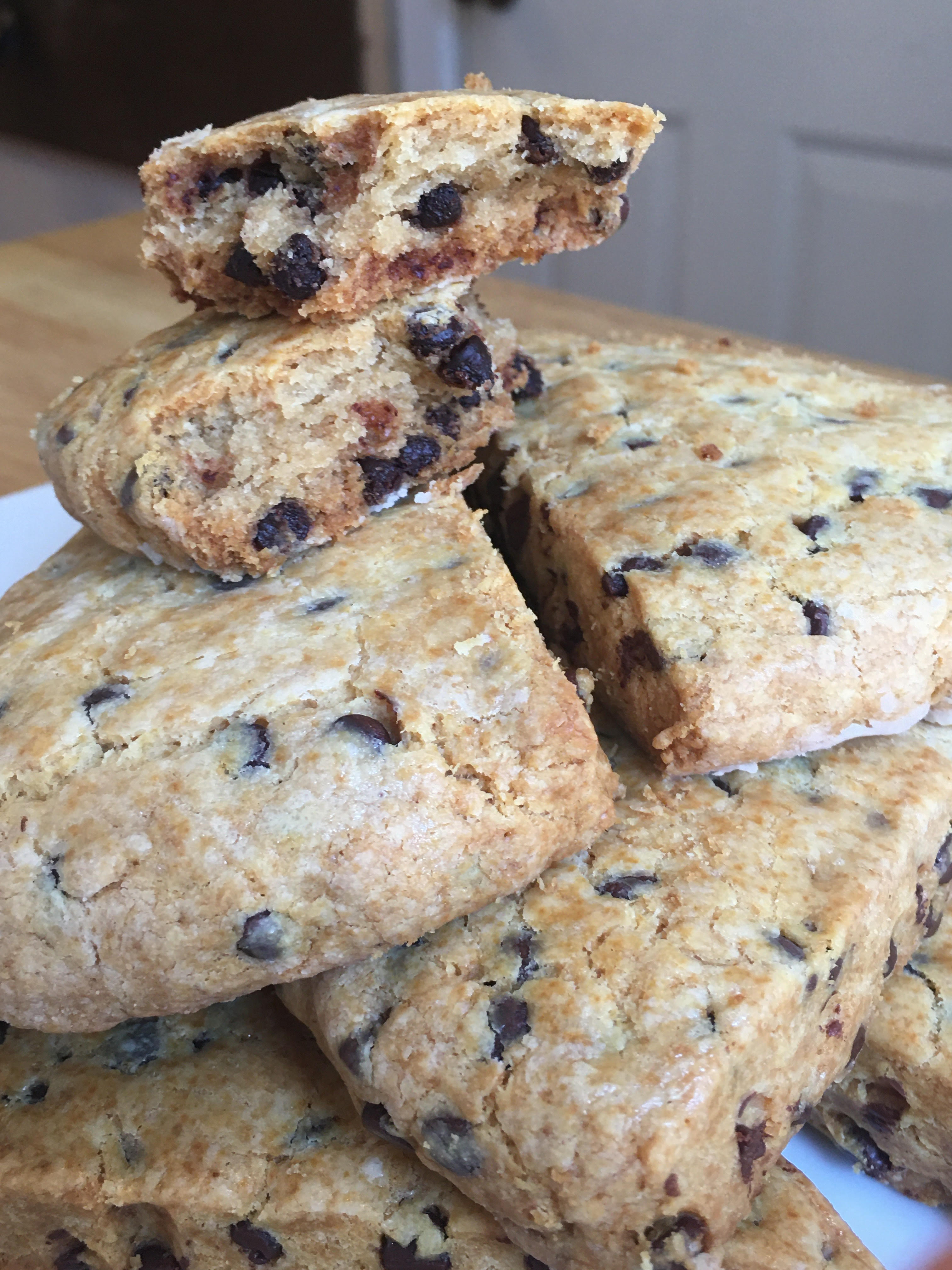 (Chocolate Scones, by Reggie Soang)
Scones are one of my favorite baked goods. The flaky exterior and soft interior are the perfect complement. You could use dried fruits instead of chocolate, or together!
For the latest COVID 19 Home Cooking Series, I present you:
Chocolate Scones
Serves: 2 adults & 2 children
Ingredients:
255g (1 & 1/2 cup) Gluten Free Flour
3g (1 teaspoon) Baking Powder
5g (1 teaspoon) Baking Soda
2g (1/2 teaspoon) Salt
25g (1/8 cup) Sugar
140g (2/3 cup) Heavy Cream
1/2 cup (3 oz.) Semi-Sweet Chocolate Chips
130g (1 stick + 1 Tablespoon) Butter, diced into small cubes, must be chilled
Combine dry ingredients, gluten free flour, baking powder, baking soda, salt, and sugar
Using a food processor or your finger tips, work the butter into the dry goods until the size of peas
Add cream to the flour mixture and make it into a dough. Fold in Chocolate chips
Tip the dough onto a piece of parchment paper. Dust the surface with a little more flour. Cover the dough with another piece of parchment paper and roll it to 3/4-inch thick circle
Chill the dough for at least 30 minutes before cutting and baking the scones
Pre-heat your oven 10 minutes before baking
Cut the dough into 8 pieces like you would for pizza. Place individual scones 2 to 3 inches apart on your baking sheet
Brush the surface with a thin layer of cream and bake in 350 F for 23 minutes
Rest and cool your scones for 10 to 15 minutes. Bon Appétit!