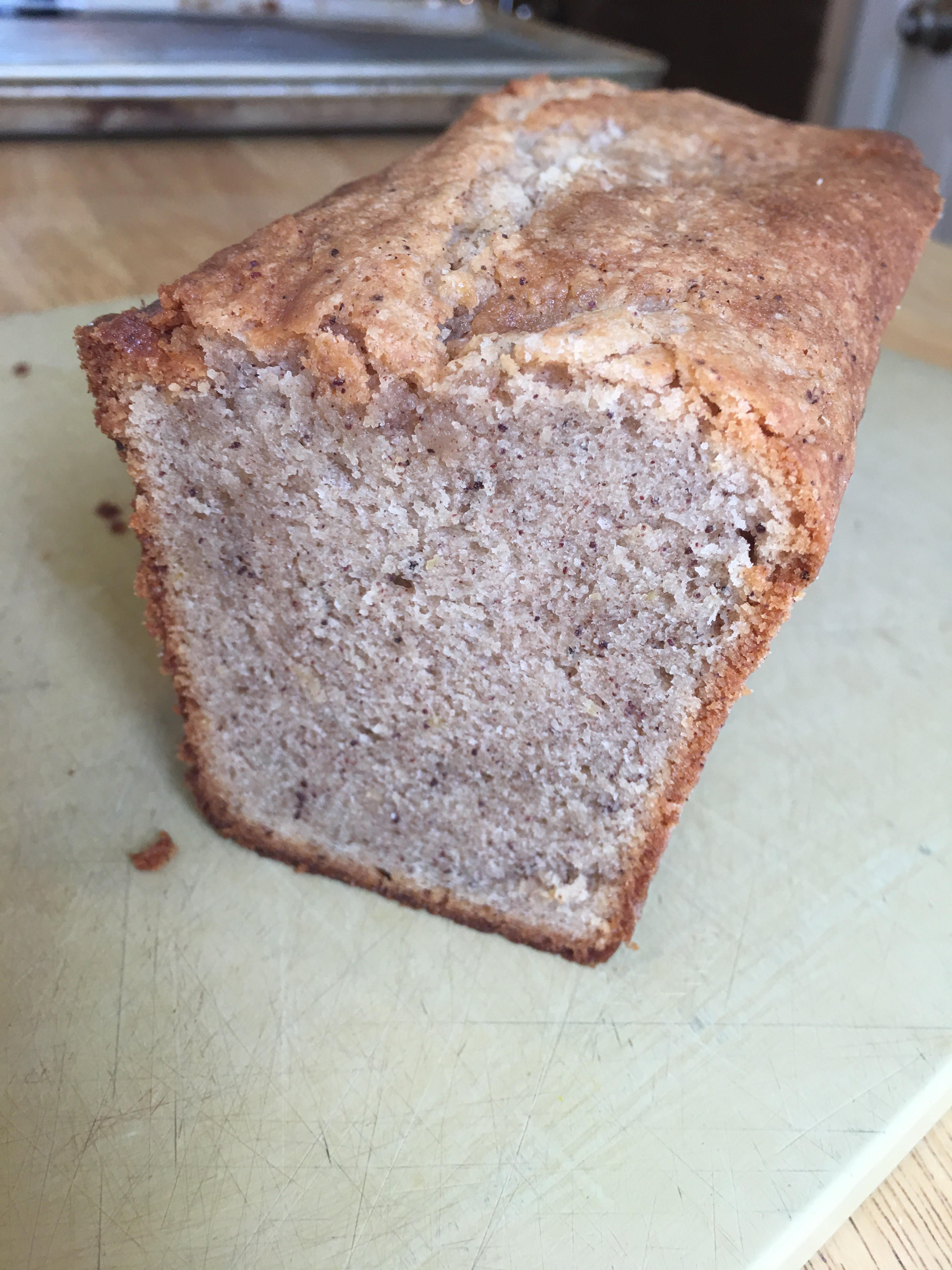 (Cinnamon Almond Cake, by Reggie Soang)
Since the supply of AP flour has been short, I have decided to explore gluten free baking. Gluten free recipes need few more ingredients to help the product stay nice and moist. However, the techniques of gluten free baking are very similar to the ones for regular baking. One advantage of gluten free baking is that you rarely overmix the batter or dough since there isn't any gluten involved. For our first gluten free baking, let's make cinnamon almond cake.
For the latest COVID 19 Home Cooking Series, I present you with:
Cinnamon Almond Cake
Serves: 2 adults & 2 children
Ingredients:
1 Cup (140g) Gluten Free Flour (you could use my recipe or buy a premix product)
1 Cup (120g) Almond Meal
1 Tablespoon (8g) Ground Cinnamon
1 Tablespoon (9g) Baking Powder
1/2 teaspoon (2g) Salt
1 Cup (240g) Sugar
1 & 1/2 Stick (170g) Butter
1 Lemon Zest
3 Eggs
1/2 (115g) Cup Sour Cream/Yogurt
1/2 (2g) Teaspoon Vanilla
Take out butter 30 minutes before baking to soften
Mix dry goods, gluten free flour, almond meal, ground cinnamon, baking powder, and salt, together
Pre-heat oven to 350
Meanwhile, butter and flour (with gluten free flour) your cake pan
Beat butter until fluffy, add sugar and beat until pale and fluffy
Mix in yogurt, vanilla extract, and eggs one at a time, mix to combine. Your wet ingredients will look grainy and broken. Don't worry, adding dry goods will fix it
Add dry goods in 2 batches so the flour will not get everywhere, mix on low speed
Once the dry goods are mixed in, turn on your mixer on high for 20 seconds to help mixing evenly
Bake the cake in 350 F for 1 Hour 5 minutes. Let cool and slice it thick…it's gluten free! Bon Appétit.