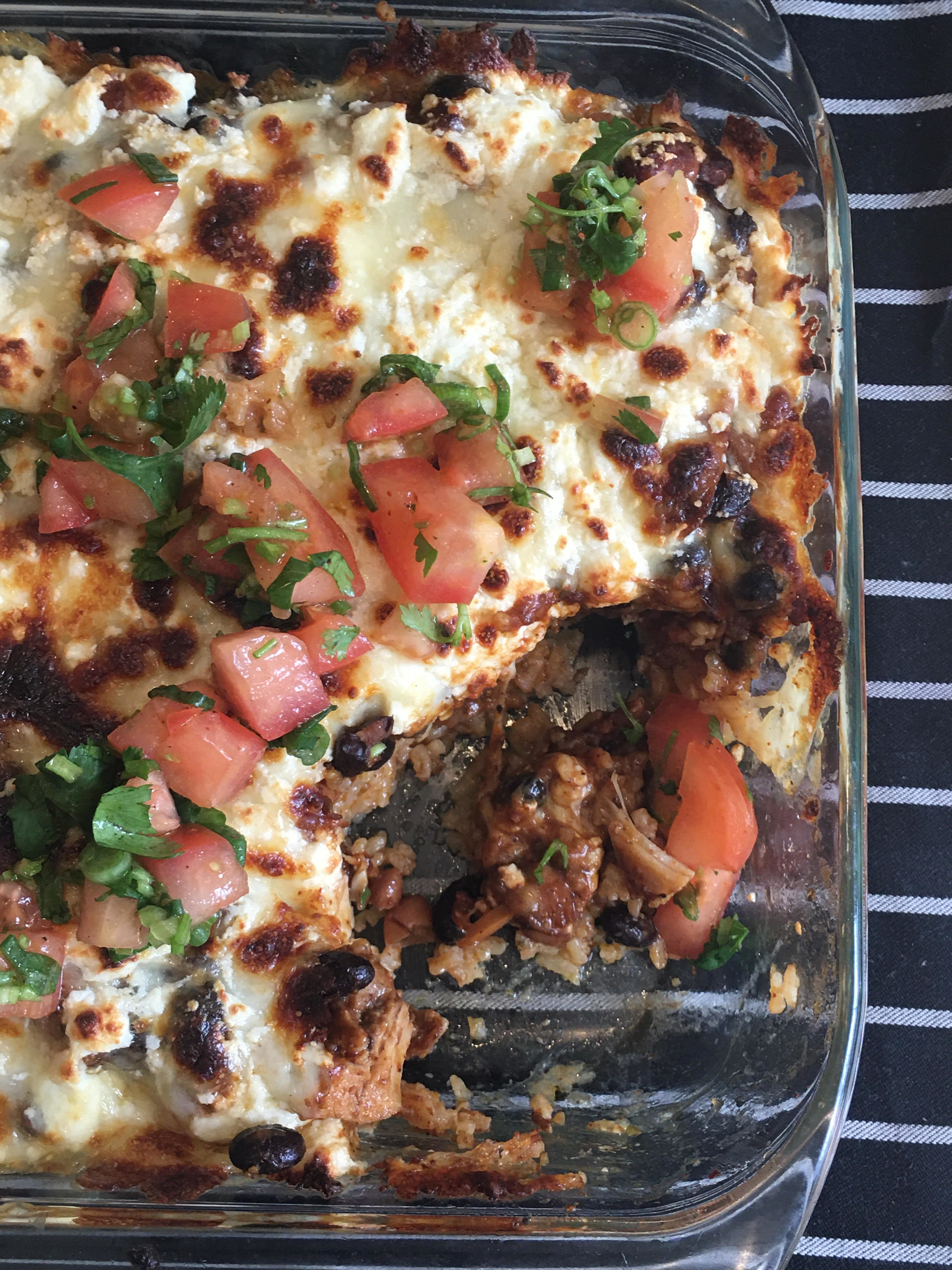 (Chicken Burrito Casserole, by Reggie Soang)
To continue our effort in making food in 1-pot, we are making a burrito casserole today that could help you stretch your meals into a few.
For the latest COVID 19 Home Cooking Series, I present you:
Chicken Burrito Casserole
Serves: 2 adults & 2 children
Ingredients:
4 pcs Chicken Thighs, boned
4 pcs Chicken Drumsticks, boned
Shredded Cheese (Cheddar, Mozzarella, Pepper Jack, or Any Mexican Cheese)
Cilantro, roughly chopped
Scallions, thinly sliced
Lime or Lemon
4 Roma Tomatoes
Sour Cream or Yogurt (optional_
For Bean Stew:
1 pc Onion, medium dice
1 head Garlic, sliced
1 can (28 oz.) Black Beans
1 can (28 oz.) Pinto Beans
1 teaspoon Chipotle Puree*
1 Tablespoon Onion Powder
1 Tablespoon Garlic Powder
2 Tablespoon Ground Cumin
1/2 Tablespoon Dried Oregano
1 Tablespoon Ancho Chili Powder
1 Tablespoon Chili Powder
1/2 cup Tomato Sauce
2 cup chicken stock or water
Salt to Taste
MSG to Taste
For Chicken Marinade:
1/2 Tablespoon Chili Powder
1/2 Tablespoon Ancho Chili Powder
1 teaspoon Salt
1 teaspoon MSG
1/2 Tablespoon Garlic Powder
1/2 Tablespoon Onion Powder
1/4 Cup Canola Oil (any neutral tasting oil)
For Rice:
2 cup (370g) Long Grain Carolina Rice
740g Water
Marinate chicken thighs and drumsticks for 2 hours
Wash rice until water runs almost clear. Let drain and dry for at least 30 minutes. This step will help rice stay fluffy
Meanwhile, make bean stew. Cook onions aggressively until dark brown and almost blackened. Turn stove to medium low and gently cook garlic. Once garlic gets a little brown, add spices and a little more oil to cook them until fragrant, deglaze with tomato sauce and scrape the brown bits at the bottom
Drain beans and rinse only black beans. The liquid from pinto beans could help you thicken the stew. Add beans to the pot and stir to combine. Add chicken stock or water and bring it up to a boil, turn to simmer for few minutes to ensure everything is heated. Bean stew should be rich and velvety and not cloyingly thick
Put rice in the rice cooker and put marinated chicken on top. Cook until done and let rice and chicken sit for 10 to 15 minutes before opening the rice cooker
Pre-heat oven at 375F
To put together the casserole, cut up the chicken into bite size and mix in with rice. Ladle bean stew on top of chicken and rice, top off bean stew with a layer of shredded cheese of your choice. Put the casserole into the oven and melt the cheese until nice and bubbly, about 7 minutes in 375F and 1 minute under the broiler
Meanwhile, cut Roma tomatoes into medium chunks, season it with salt, black pepper, dried chilies, lime juice, and EVOO. Mix in cilantro leaves and Scallions
To serve, scoop a portion of chicken casserole onto a plate, top it off with tomato salsa and a dollop of sour cream or yogurt. Bon Appétit!