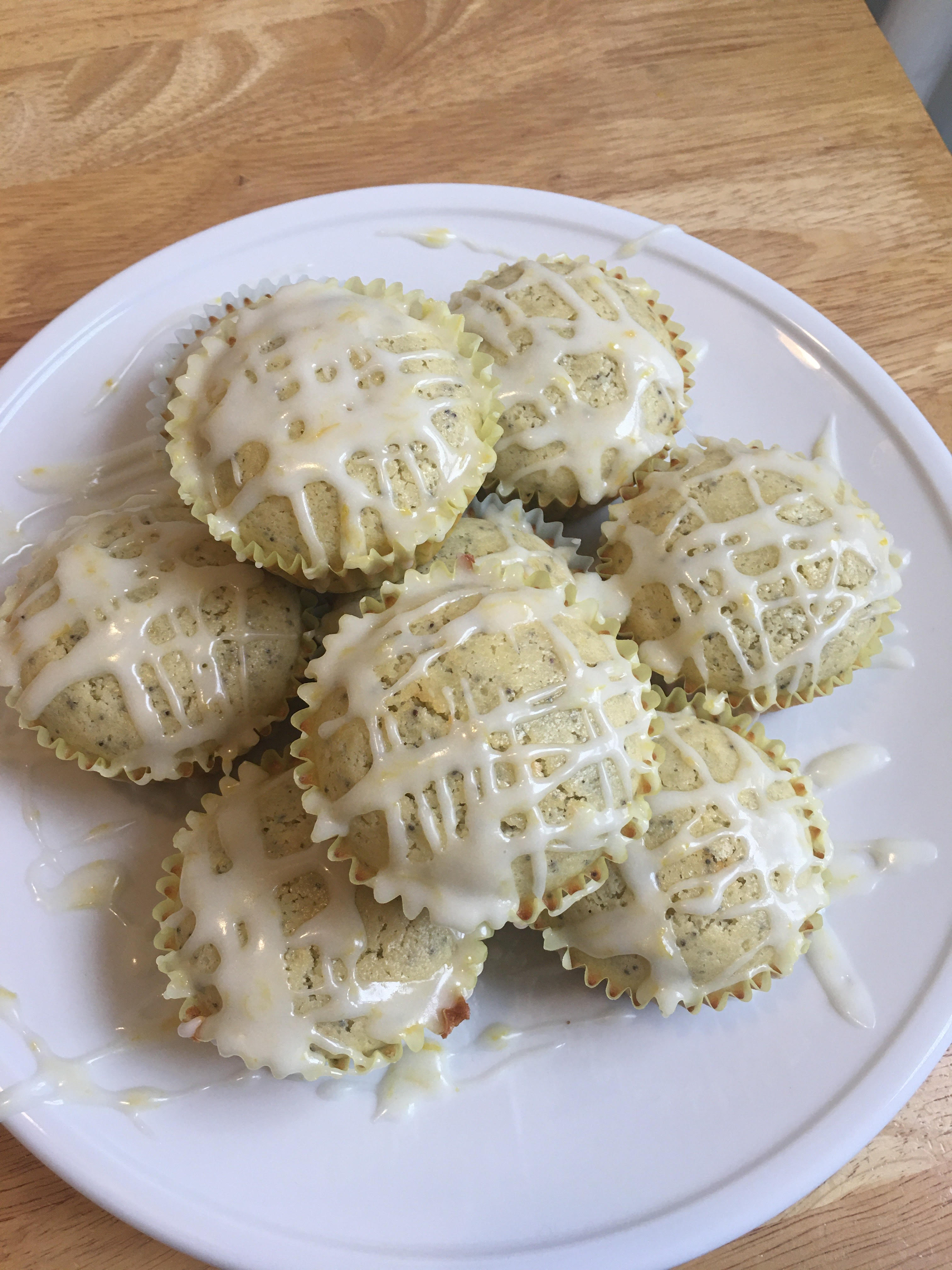 (Lemon Poppy Seed Muffins w/ Lemon Glaze, by Reggie Soang)
Though I am a savory cook, baking is a simple pleasure that I truly enjoy. Now would be a good time to dust off the muffin tins and bake some goods!


For the latest COVID – 19 Home Cooking Series, I present you:
Lemon Poppy Seed Muffins
Serves: 2 adults and 2 children
Ingredients:
8 oz. AP Flour (Cake Flour works just well)
5 oz. Sugar
1 teaspoon Salt
2 teaspoon Baking Powder
120g Greek Yogurt
60g Milk
2 Eggs
4 oz. (1 stick) Butter, softened
1 Lemon zest & juiced
2 tablespoon poppy seeds
For Glaze:
1 and 1/2 cup Confectioners Sugar
1 lemon zest
30g lemon juice (from 1 lemon)
Combine all dried ingredients (flour, salt, and baking powder) and sift. Add poppy seeds and lemon zest to dry ingredients and mix to combine
Use a stand mixer or an electric mixer to cream butter with sugar until pale and fluffy
Add eggs one at a time to combine, and then add yogurt
Add your dry ingredients to butter in 3 batches, mix on slow setting. Once the dry ingredients are mixed in, add milk and lemon juice
Using a piping bag, if you have one, or a spoon, fill muffin tins to the lip and bake in 425F oven for 5 minutes, and then turn down to 350F to bake for 17 minutes
Meanwhile, make your glaze by combining confectioners sugar, lemon zest, and lemon juice with a whisk
Check your muffins by inserting a skewer or small knife into middle. The skewer should come out nice and clean. Let the muffins cool down to room temp before glazing them.
To glaze muffins, using a piping bag to drizzle the glaze criss cross the muffin tops. Alternatively, use a spoon and drizzle the glaze as you would with a salad dressing. Bon Appétit!
*This recipe is the updated version.