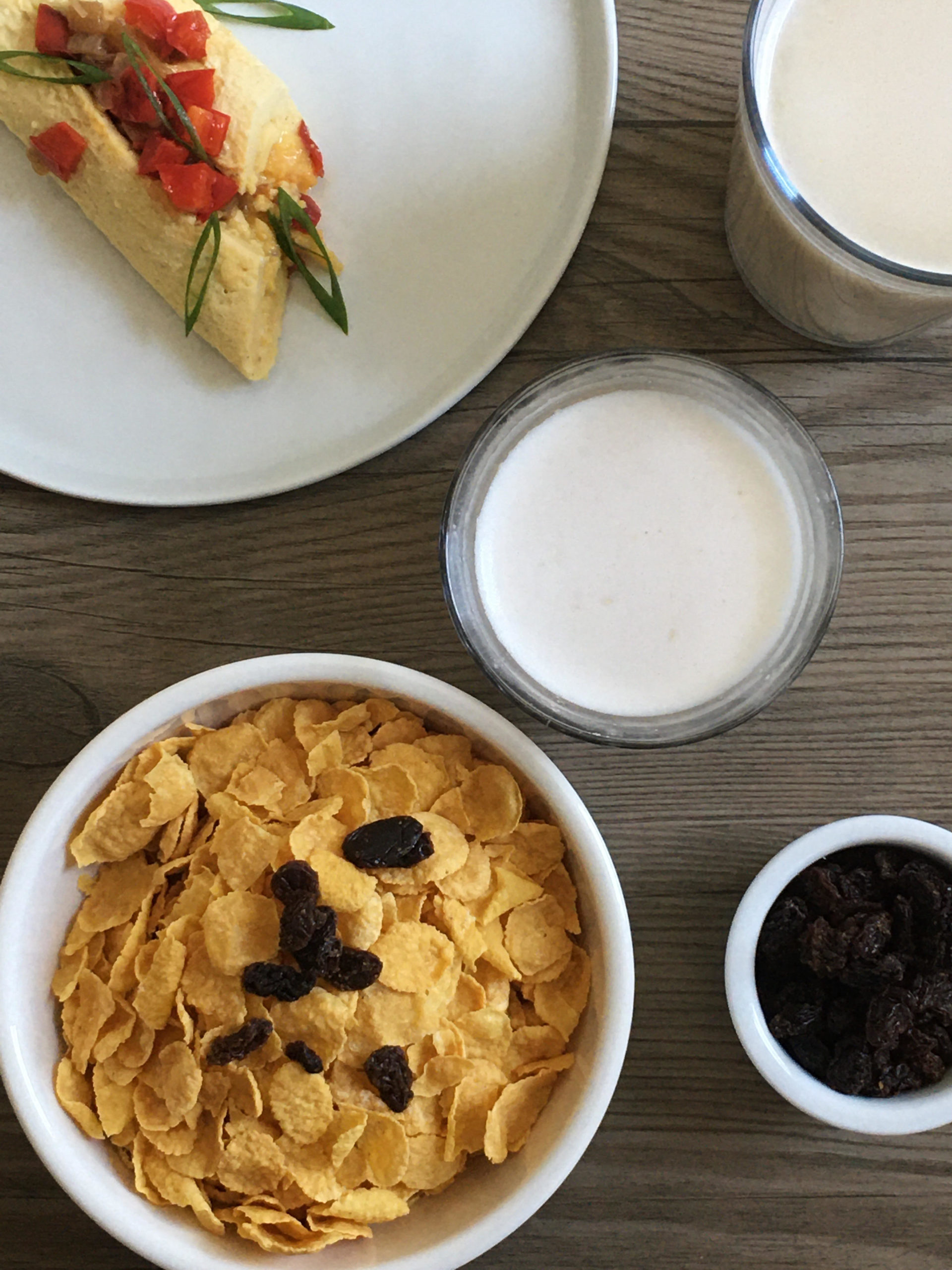 Oat milk is a fine alternative to milk. Oat milk tastes rich and nutty. Adding a natural sweetener such as honey or maple syrup makes this drink even more enjoyable for breakfast in a cereal. Oat milk keeps well for 5 days in the fridge, and be sure to shake it well before every use. Strain oat milk if slimy texture is unpleasant, otherwise, leave the oat milk as it is. 
For the latest New Lifestyle Cooking Series:
Oat Milk with Cereal
Serves: make 4 cups 
Prep Time: 1 minute (not including non-active time)
Total Time: 5 minutes (not including non-active time)
Ingredients:
1 cup of old-fashioned rolled oats
4 cups water
2 tablespoons maple syrup
1/4 teaspoons salt
Soak the oats in water, covering the oats by 1-inch for 15 minutes. Strain the oats and run it underneath the cold for 10 seconds until water runs almost clear.
Blend the oats with water for 15 seconds, and then add maple syrup and salt and blend for another 10 seconds. Strain oat milk for a smoother consistency.
Use oat milk for breakfast cereal, bon appétit!