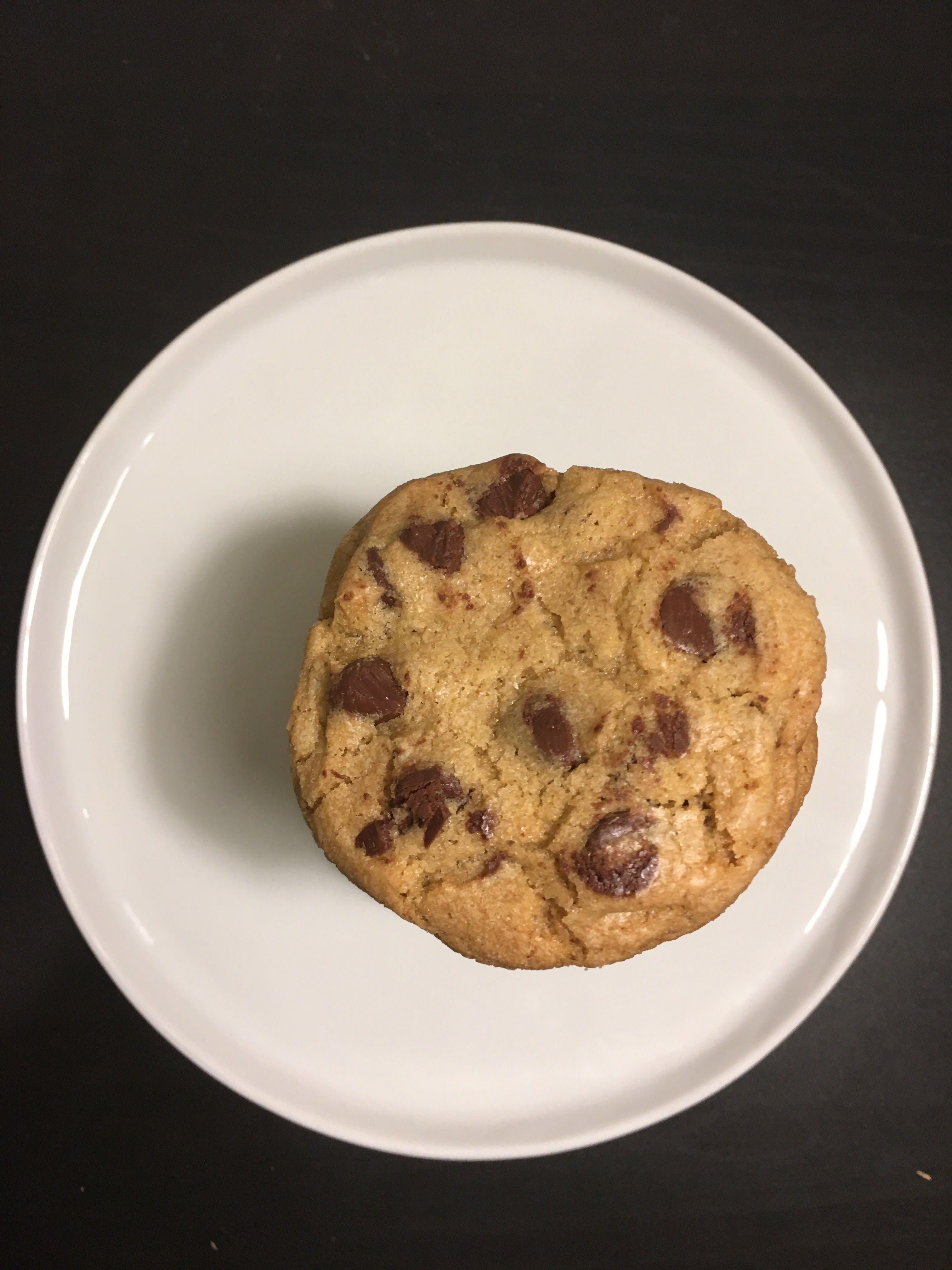 (Chocolate Chip Cookies, by Reggie Soang)
To set up for a productive weekend, I made cookies. And so should you!
For the latest COVID – 19 Home Cooking Series, I present you:
Chocolate Chip Cookies
Serves: Quite a bit of people
Ingredients:
300g ( 2 & 1/4 cup ) AP Flour
5g (1 teaspoon ) Baking Soda
2g ( 1/2 teaspoon ) Salt
175g ( 3/4 cup ) Sugar
160g ( 3/4 cup ) Brown Sugar
2 (1 cup) Sticks Butter
1 Egg
1 teaspoon Vanilla Extract
12 oz. ( 2 cup ) Semi-Sweet Chocolate Chips
Bring your butter out of the fridge for 1 hour to temper
Combine dry goods and set aside
Using a stand mixer or an electric mixer, cream butter with sugars
Mix in egg and vanilla Extract
Add your dry goods to butter mixture in 3 stages. Mix in dry goods on low speed
Add in your chocolate chips and mix to combine
To portion your cookie dough, cut out few pieces of parchment paper, roughly 12-in by 17-in each. For each piece of paper, put some cookie dough at the bottom half of the paper in length. Slowly roll up your cookie dough in parchment paper to make 1 and ½ -inch logs. Chill the cookie dough logs for at least 1 hour before baking
Pre-heat your oven to 375F
Take out your cookie dough and cut them into pucks (about ½ -inch thick), weighing about 1.2 to 1.3 oz. each.
Lay your individual cookie dough 2 inches apart on a sheet tray lined with a piece of parchment paper, and bake for 13 minutes.
Let cookies rest on a rack for 5 minutes. Bon Appétit!